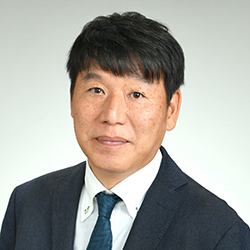 For the next generation:
GASTEC, a synergy of the wisdom of experience and the power of youth
Looking back on almost four decades of corporate history, GASTEC finds itself in the 21st century at a crossroads as the founding (1st) generation is augmented and replaced by the 2nd and 3rd at the corporate helm.
We face an era of unprecedented transition as the economy becomes increasingly global, as information technology changes substantively and economic development becomes entrenched at low levels despite demand becoming increasingly diverse. In fact, it is essential to dramatically rethink our way of corporate management from new perspectives.
Already, GASTEC's 2nd generation is driving production innovations, as we leverage the impetus of ISO 9001 certification to establish comprehensive quality assurance systems, build new IT systems, and globalise GASTEC's marketing structure as the way to further change is paved for the generations to come.
We firmly embrace our corporate creed of safety and development as a company and as individuals, always aware that it is the foundation for all we do at GASTEC. As we produce our occupational safety related equipment, we realise the importance of our corporate mission and the activities we engage in while seeking to be a good corporate citizen of the society that we are a part of as well as to respond effectively to our changing times.
In line with the globally expanding awareness of the natural environment -first and foremost, the air- as well as our living and working environment (especially indoors) the types of substances to be detected or measured and the technology involved (especially IT) have been increasing at a breakneck pace. Hence, we at GASTEC are no longer pursuing only gas detection/measuring technology in the form of detector tubes but also developing sophisticated sensor equipment in response to the growing needs.
To remain in step with -or even ahead of- the needs of our time in, we at GASTEC are seeking to combine the power of youth with the wisdom of experience to expand sensing technology as the core of our easy-to-use measuring technology for the 21st century.
Hiroshi Oguchi
president