What is sick house syndrome?
The term sick house syndrome is used to describe the effect of homes with poor to hazardous living environments on their inhabitants; these involve itching, dizziness, headaches, and skin ailments. Among the causes are certain chemicals (such as formaldehydes) as well as dust, mould and mites.
Examples of substances causing sick house syndrome
Interior fittings/material
Source
Emitted substances
Plywood, flooring, doors, furniture, etc.
Adhesives
Formaldehyde, methyl acetate, polyvinyl acetate
Adhesives
Toluene, xylene
Wallpaper
Vinyl chloride
Monovinyl chloride
Elasticizer / plasticizer
Phthalic ester
Adhesives
Formaldehyde, toluene, xylene
Mats, carpets
Insect repellent
Organophosphorous pesticide
Insect repellent for clothing (mothballs, etc.)
Paradichlorobenzene
Termite pesticide
Organophosphorous pesticide
What is formaldehyde?
A colourless, strong-smelling water-soluble gas, with the chemical formula HCHO, having almost the same mass as air. In solution it is called formalin. It is very volatile in high ambient temperatures or humidity and liable to accumulate indoors in high concentrations.
What exposure levels of formaldehyde are permissible by law?
The permissible formaldehyde exposure levels tend to differ from country to country. For instance, in Japan where GASTEC detector tubes originated, an average level of 0.1 mg/m3 (equivalent to 0.08 ppm at 23℃) over a 30-minute period is allowed.
* Formaldehyde detector tube No.91P(0.02 - 0.4ppm),91PL(0.02 - 0.2ppm)
* GASTEC formaldehyde tube No. 91P (0.02 - 0.4ppm), No.91PL (0.02 - 0.2ppm)
What are the recommended measuring methods?
Although, there is no one specific prescribed method, the key points to bear in mind are that for 5-8 hours preceding measurement, the room should be tightly sealed. At least three spots should be measured per residence, whereby it is recommended to measure in the living room and in one bedroom as well as outdoors (for reference).
How can formaldehyde be removed from the home?
There is no one device or method guaranteed to instantly remove a substance such as formaldehyde from the home. If no measures whatsoever are taken in the case of a newly built house, it takes at least one year for the concentration to decrease. In order to speed up this process by even a little, it is advisable to employ a formaldehyde filtering device and to air the premises. By augmenting this with fans or other ventilator devices, efficiency can be improved considerably. Even when a substantial amount of materials is used that emit only a comparatively low amount of formaldehyde, the cumulative effect can still result in relatively high HCHO concentrations above 0.08ppm.
What are Volatile Organic Compounds (VOCs)?
Volatile Organic Compounds (VOCs), which often cause chemical sensitivity in humans, include substances such as formaldehyde, toluene, xylene and paradichlorobenzene.
What measuring equipment/techniques are available from GASTEC?
A series of sick-house gas detector tubes for use in conjunction with automatic sampling pumps GSP-300FT-2
Usage example for the automatic air sampling pump GSP-300FT-2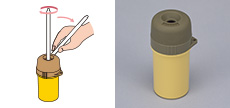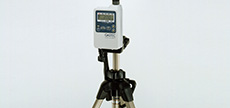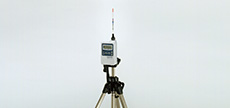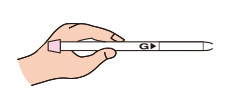 General information on gas measurement