Kimitsu™ Contaminated Vadose Zone Assessment technique
Contaminant distribution can be easily and accurately determined.
A hole is drilled in the ground with the boring rod, and the contaminants present in the gas in the hole are measured; by taking measurements at multiple points on a site the exact distribution of contaminants can be assessed.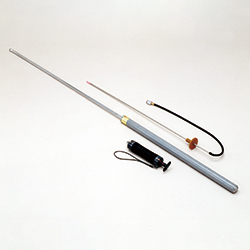 Product inquiries
Please use the relevant link below to make an inquiry.