The air sampling is used to collect samples of harmful aldehydes, by connecting the ozone scrubber to the front stage and two DNPH collection tubes to the rear stage.
However, excessive moisture due to rain may interfere with collection by causing condensation in the collection tube.
The GTH-1 prevent voltage(plus 10ºC reliable to the outside air)thus enabling reliable samoling on a 24-hour basis.
In addition, the GHT-1 has a compact and lightweight desugn so it can be attached to the GSP series.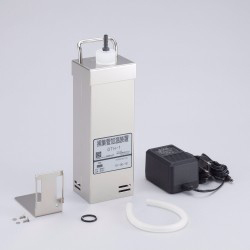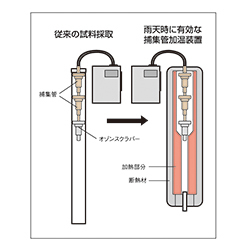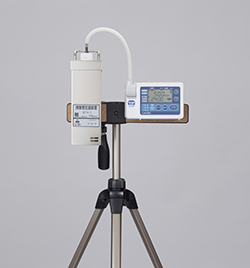 Product inquiries
Please use the relevant link below to make an inquiry.