This is a system for supplying calibration gas to the diffusion type sensor.
Precise and stable calibration can be accomplished by supplying calibration gas in the sampling bag at the rate that is most appropriate for the sensor.
Since the pump is compact and powered by dry cells, it does not require a special place for its use or storage.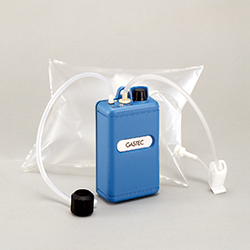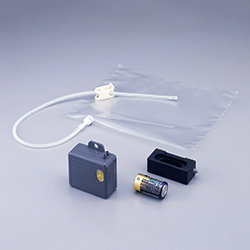 Product inquiries
Please use the relevant link below to make an inquiry.