Quick impurity measurement for compressed breathing air
Gastec CG-1 system can simply, quickly, and simultaneously measure 4 kinds of harmful contaminants (CO, CO2, Water vapour, and Oil mist)
contained in compressed breathing air (cylinder or compressor).
Accurate simultaneous measurement of 4
impurities (CO, CO2, Water vapour, and Oil mist) in compressed breathing air achieved by simply connecting the device to a cylinder or compressor
Easy measurement without any electricity or power source
Handy carrying case for storage and easy portability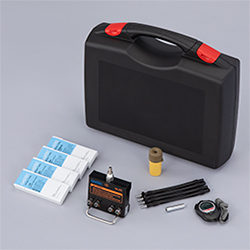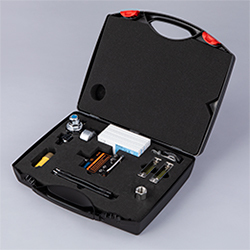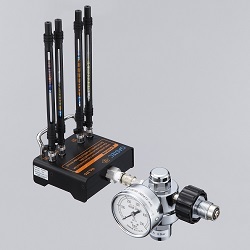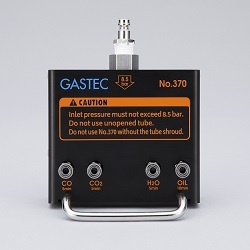 Specifications
Standard accessories
Measuring device,Rubber shroud,GASTEC Tubes(1A,2A,6A,109AD),
Stopwatch,Tube tip holder,Carrying case,Deep socket
Detector tube
Substance to be measured
Tube no. & name
Measuring range
(ppm)
Scale range
(ppm)
No. of
tests
per box
Detector tube type
Notes
Carbon dioxide
2A
Carbon dioxide
250-3000
250-3000
10
Airtec
Carbon monoxide
1A
Carbon monoxide
5-50
5-50
10
Airtec
Oil mist
109AD
Oil mist
0.1-5.0mg/m3
0.2-5.0mg/m3
10
Airtec
Water vapour
6A
Water vapour
10-80mg/m3
10-80mg/m3
10
Airtec
Product inquiries
Please use the relevant link below to make an inquiry.