Comes with controlled potential electrolysis sensor.
Carbon monoxide detector employs a highly sensitive controlled potential electrolysis method used for electrochemical analysis. It is able to accurately detect even the faintest amount of carbon monoxide.
Slim / Compact and lightweight, only 110g
Simple auto zero calibration procedure
Explosion proof
Low power consumption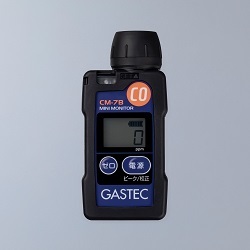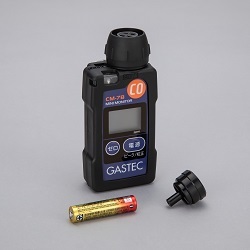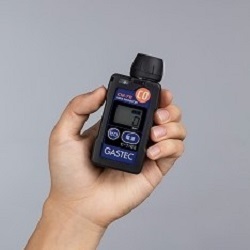 *The products may not be sold depending on countries and regions.
Specifications
Measurement range
0 - 300ppm (enhanced range: 301 - 999ppm)
Measurement method
Controlled potential electrolysis method
Sampling method
Diffusion
Indicating accuracy
+/- 10% of full scale at time of calibration
Display
Digital LCD
Explosion proof
Certified by Japan Ministry of Health, Labour and Welfare
(Class Ex ia ⅡC T3 Ga / Certification No.TC22574)
Operating Temperature / Humidity range
Temperature : -10 - 40 ℃
Relative humidity : 30 - 90 %RH
Power source
One AAA alkaline battery provides about 3500 hours of operation
(when no alarm signal is emitted)
Dimensions
48(W) x 37(D) x 105(H) mm
Weight
110g
Options
Calibration is necessary for ensuring accurate measurement.
Product inquiries
Please use the relevant link below to make an inquiry.